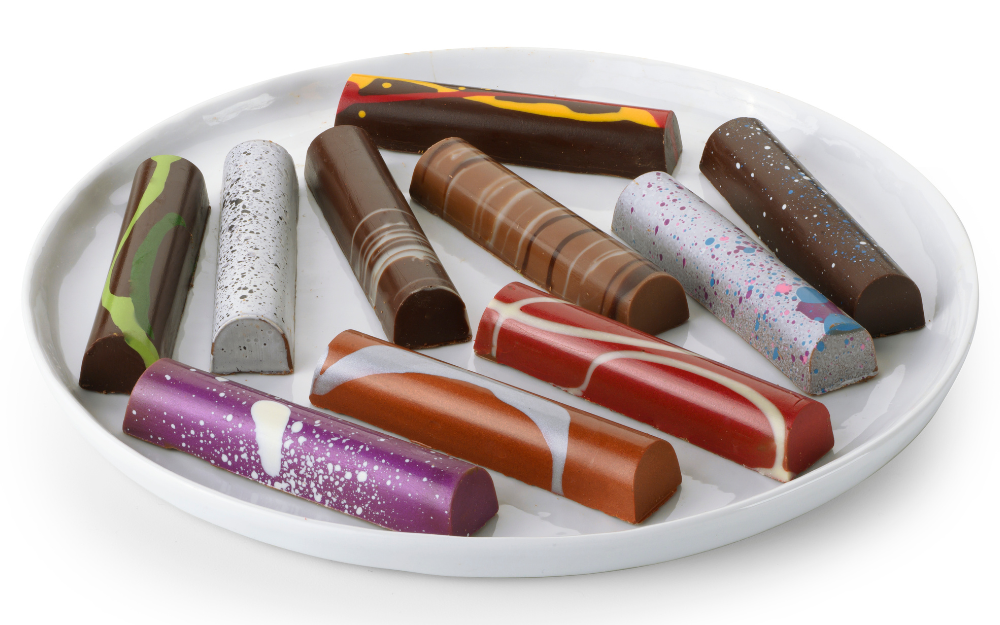 10 pk Original Classics Truffle Collection
Truffle Bars
The Original Classics has all the favorites: Decadent Dark, Black Raspberry, Birthday Cake, Sea Salt Caramel, Strawberry, Pistachio, Triple Chocolate, Toasted Almond, Tiramisu, and Cookies N' Cream. 
Chocolate Moonshine Truffle Bars are wrapped in pure Belgian chocolate, filled with a silky smooth center made of cream & fresh-pressed fruits, and uniquely hand-painted with cocoa butter…
You can expect a Soft Silky Smooth Center Coated in Chocolate. Pure and Natural Taste. 0 Trans Fats. Non-Alcoholic. Hand-painted with Cocoa Butter. Gluten-Free. Belgian Chocolate. Micro Batches. Family Owned. No Egg or Wheat. 50% Less Sugar.
10 pieces per box, 20 G each piece, 200 Grams total