Chocolate Moonshine Co. is currently offering opportunities for enthusiastic, sociable full-time and part-time Cocoa-tenders. Chocolate Moonshine Co. is a rapidly growing confectionery company located in the Grove City Outlets.
As a retail sales associate you will serve as a brand ambassador for our company. This position will educate customers on the Chocolate Moonshine Co. brand while also establishing a rapport with customers. You will exhibit to customers Chocolate Moonshine Co.'s commitment to quality, innovation, and fun with superb social skills and knowledge of our products
Primary responsibilities include but are not limited to the following:

Learning about the different handmade products carried in our storefront

Providing exceptional customer service by creating a one-of-a-kind experience for each and customer
Offering samples to customers
Creating drinks with our sipping chocolate at the Cocoa Bar
Engaging with customers to communicate our brand's message
Meeting and exceeding daily sales and service goals
Maintaining storefront merchandising
Storefront cleanliness and sanitation
Following the company's dress code (includes no visible body piercings.
Previous retail experience is preferred but not required

Previous cash handling is preferred but not required
Strong communication skills
Excellent interpersonal skills
Flexible availability, which includes evenings, weekends, and holidays (closed on Thanksgiving and Christmas Day)
Please note that jewelry may not be worn during the shift. Includes but not limited to necklaces, earrings, nose rings, bracelets.
Job Types: Full-time, Part-time
Salary: From $13.00 per hour
Benefits:
Dental insurance
Flexible schedule
Health insurance
Paid time off
Vision insurance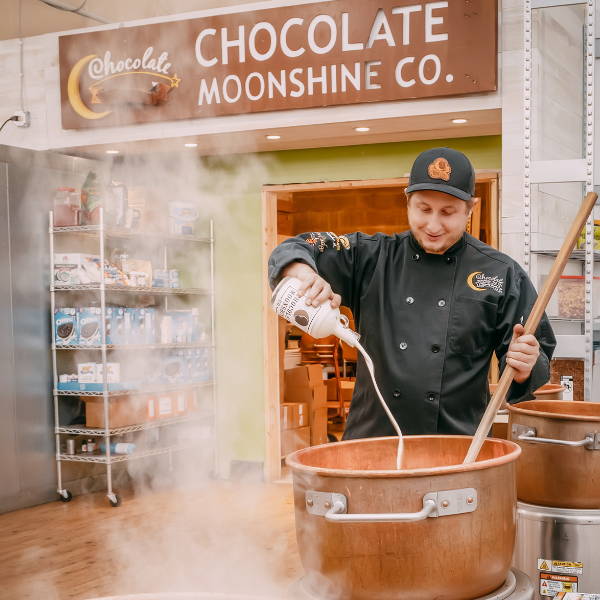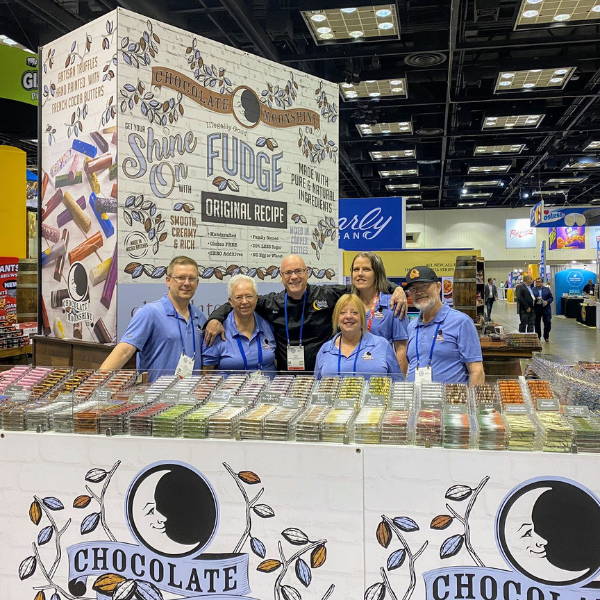 Chocolate Moonshine Co. is currently hiring dependable, self-motivated team members to assist our chocolate and fudge production teams in creating our handcrafted confections. We are looking for team-oriented individuals who enjoy the challenge of working in a fast-paced environment.
Daily functions and requirements:
Working with our chocolate and fudge production teams to create high quality products for our wholesale and retail customers.
Communicate effectively with co-workers
Operate, empty, and clean all production equipment
Ability to lift 50lbs independently and over 50lbs with assistance
Must be able to work in a standing position for an entire 8-10 hour shift
Must follow food safety laws and standards while producing products
Be willing to assist in other departments as needed
Participate in daily cleaning of production area
Jewelry of any kind is not permitted on the production floor
Previous experience is preferred but not required. We will train you to create our world class confections.
Job Type: Full-time
Salary: From $14.00 per hour
Benefits:

Dental insurance
Employee discount
Health insurance
Paid time off
Vision insurance
Schedule:
10 hour shift
8 hour shift
Monday to Friday
Weekend availability