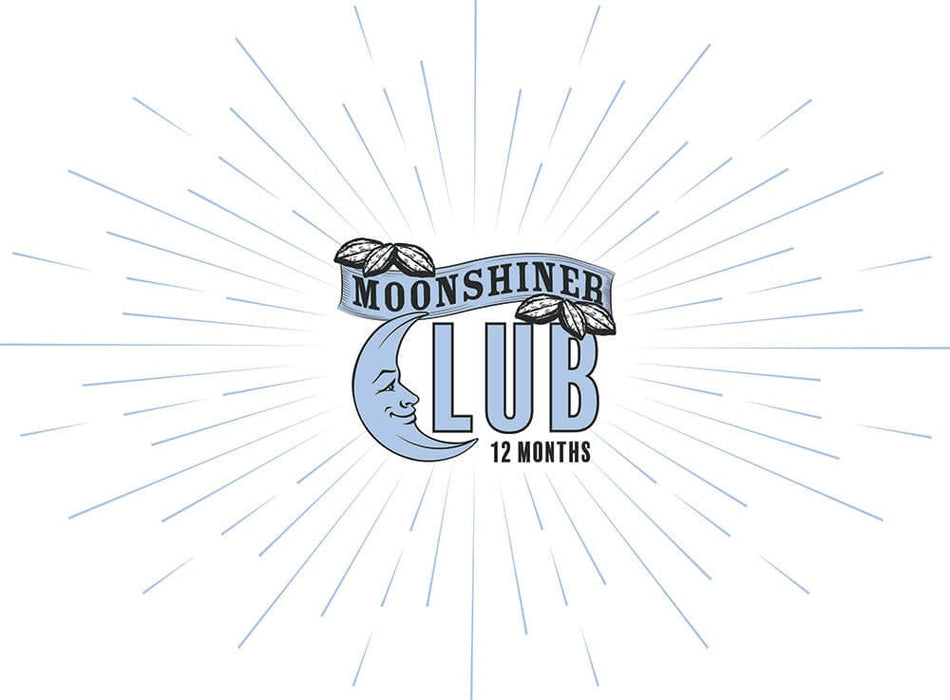 Moonshiner Club - 12 Months
Curated selection of our famous Moonshiner Bars
Our Moonshiner Club offers the Best Value in regards to amount of product with NO SHIPPING charges! Especially our 12 month club! The lowest prices we offer for our best fans and those that want to make a year long impact to the person they are buying for! 
The perfect way to pamper yourself or that special someone in your life. This is a great gift idea to give that gift that keeps on giving and be remembered for how thoughtful you are month after month. For 12 months the recipient will be rewarded by indulging in our chocolate and fudge collections from traditional classic favorites to seasonal and limited time only confections. Gifts will be sent each month on or right around the 15th of the month depending on a business day. 

Make sure to choose the option whether you are a Fudge Fan, prefer Chocolate Items only, or a Mix of Both. Our team of chocolatiers will make sure that you or your gift recipient will be happy with each each box of fudge and/or chocolate sent!