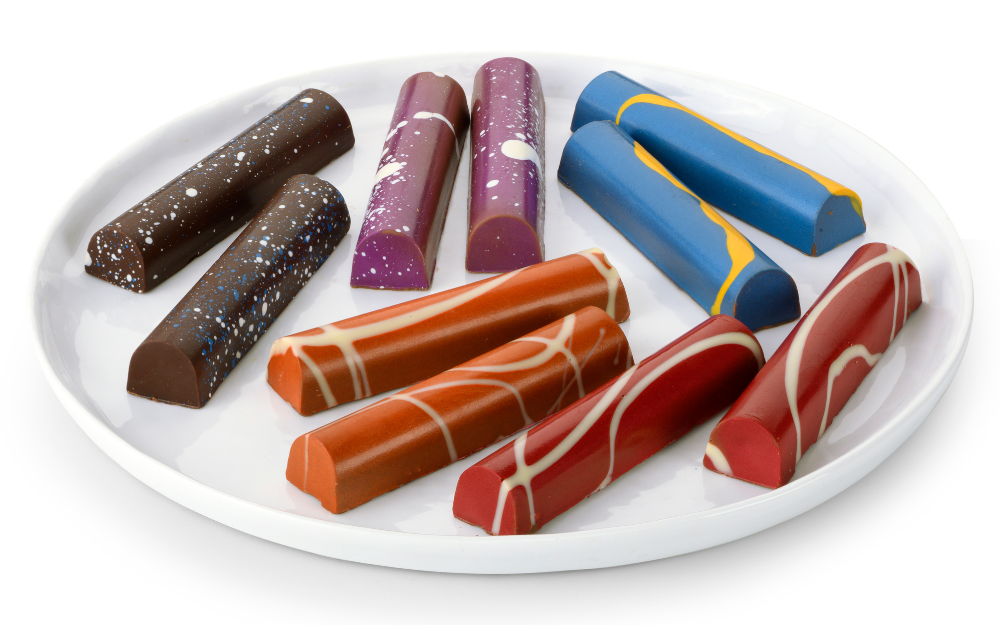 10 pk Farmer's Market Truffle Collection
Truffle Bars
Our Fruit and Nut collection offers 5 different moonshine bars. Each box contains 2 of each Chocolate Covered Strawberry, Black Raspberry, Hazelnut, Viennese Almond and Fresh Orange.
Chocolate Moonshine Bars are wrapped in pure Belgian chocolate, filled with a silky smooth center made of cream & fresh-pressed fruits, and uniquely hand painted with cocoa butter…
You can expect a Soft Silky Smooth Center Coated in Chocolate. Pure and Natural Taste. 0 Trans Fats. Non-Alcoholic. Hand painted with Cocoa Butter. Gluten Free. Belgian Chocolate. Micro Batches. Family Owned. No Egg or Wheat. 50% Less Sugar.
10 pcs per box, 20 G each piece, 200 Grams total