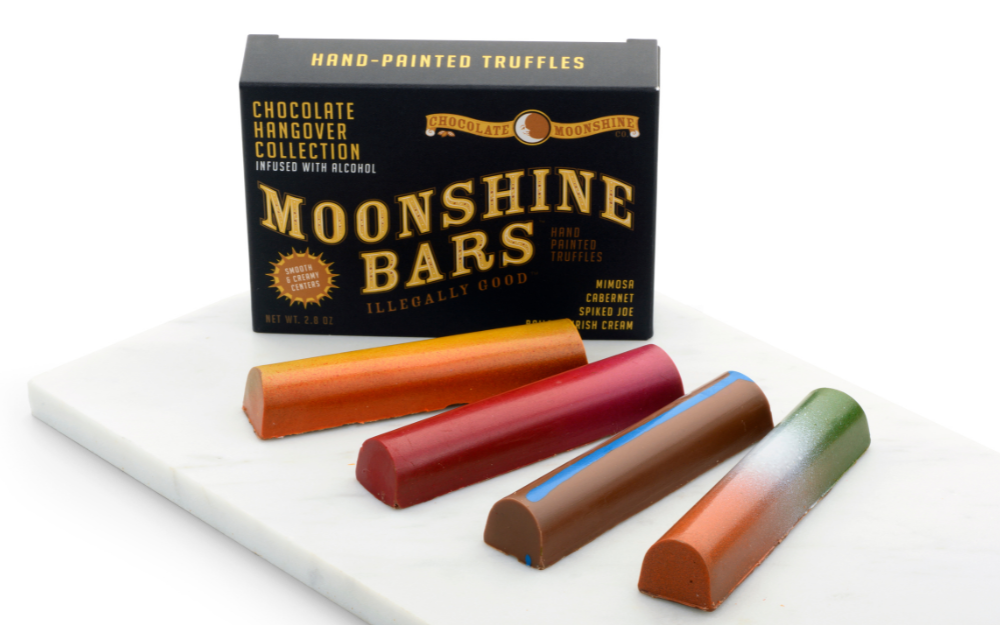 4 pk Chocolate Hangover Truffle Collection
2.8 Oz
Chocolate Hangover, A decadent selection of truffles to soothe even the most wicked chocolate hangovers! Each 4-pack includes Mimosa, Cabernet, Spiked Joe, and Irish Cream — all sure to satisfy any sweet tooth!
Chocolate Moonshine Truffle Bars are each hand-painted with color cocoa butter, wrapped in pure Belgian chocolate and filled with a silky smooth ganache and creamy center.
You can expect a Soft Silky Smooth Center Coated in Chocolate. Pure and Natural Taste. 0 Trans Fats. Non-Alcoholic. Hand-painted with Cocoa Butter. Gluten-Free. Belgian Chocolate. Micro Batches. Family Owned. No Egg or Wheat. 50% Less Sugar.
4 pieces per box, 20 G each piece, 80 Grams total